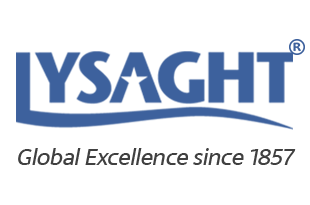 LYSAGHT ® brand has impressive history of over 150 years. The brand has withstood the rest of time and has set exemplary benchmarks for flexibility in its design. The product range includes timeless icons in steel roofing and wall cladding profiles that can efficiently cater to the diverse architectural requirements of the buildings.
The LYSAGHT ® range of premium building products are manufactured from high quality steel products such as COLORBOND® steel and ZINCALUME® steel.
For over a decade, LYSAGHT ® roofing, walling, structural purlin and decking systems have been extensively used by thousands of construction projects throughout Asia and Australia. These include projects such as power stations, industrial buildings, airports, sports stadiums and other public buildings as well as commercial and residential buildings.
Our Research and Development team in Australia ensures the company stays at the forefront of technology through the most stringent testing procedures. When you install LYSAGHT ® products you have the comfort of knowing that they have been designed and tested to withstand harsh conditions. Products are designed and tested for wind pressure, cyclonic conditions, hail, and impact of falling debris, earthquakes and point load strength.